AIR & HYDRO EXCAVATION VAC TRUCK RENTALS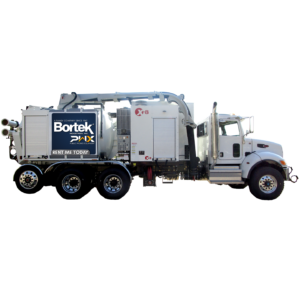 X-Vac X-8 (or similar) — 27″ Hg, 5,250 CFM Blower Performance
AIR & HYDRO EXCAVATOR VAC TRUCK RENTAL
The tandem axle X-8 by X-Vac offers the perfect balance of debris capacity and size– leaving a small enough footprint to be perfect for utility work such as utility location and potholing. Smaller than traditional hydro excavators, the X-8 still effectively and efficiently complete projects while maximizing its maneuverability and capabilities. The X-8 Hydro Excavator comes equipped with tough, poly graphite water tanks guaranteed with a lifetime warranty. The OMSI Heavy Duty Transfer Case provides effective power transfer for your toughest hydro excavation jobs. This industrial excavation truck can successfully extract all types of soils, rock, clay, and silt.
Rent Me
More Information
---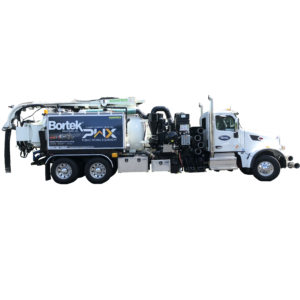 Aquatech B10 (or similar) — 27″ Hg, 3,670-6,100 CFM Blower Performance
COMBINATION HYDRO EXCAVATOR / SEWER JETTER VAC TRUCK RENTAL
The Aquatech B-Series Rear-mounted Hose Reel Combination Sewer Cleaner is ideal for any size municipality, water and sewer district, or contractor who is cleaning storm drains, catch basins and/or sewers. Excellent for sanitary and storm sewer cleaning, water leak repair and emergency excavation. Also ideal for sewer line bypass for sewer repair/relining/replacement work.
Rent Me
More Information
---