Proteus crawlers feature Mini-Cam's unique patented wheel lock device. This makes it easy to adapt the crawler wheel type to suit the size and condition of the pipe. Using the supplied 4mm T Bar the operation is quick and simple with no other tools required. Watch the short video to see how quick and simple it is to change wheels on Proteus Crawlers. The clever device increases on-site productivity by reducing the time required to change wheels for specific conditions. All Proteus Crawlers are supplied with Quick Change Wheel Locks as standard.

SOFT BLACK RUBBER WHEEL SET
| For Improved Traction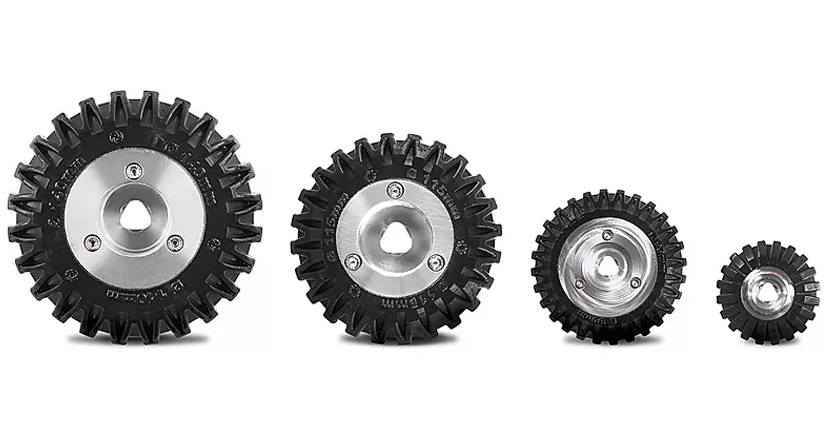 Soft Rubber tires developed to provide improved traction in regular pipes. Available in 4 sizes and wide axle.
CARBIDE WHEEL SET
| For Plastic Pipes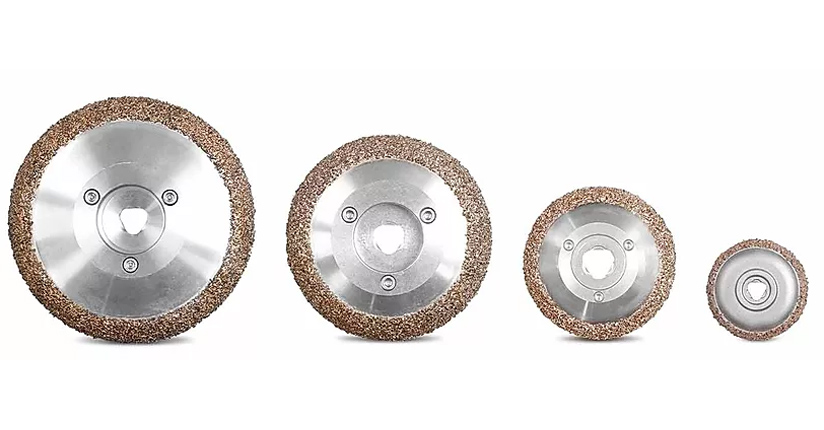 Fragmented copper particle fused to a heavy duty stainless steel body for use in plastic pipes. Available in 4 sizes and wide axle.
HIGH GRIP GRIT WHEEL SET
| For Wet & Greasy Pipes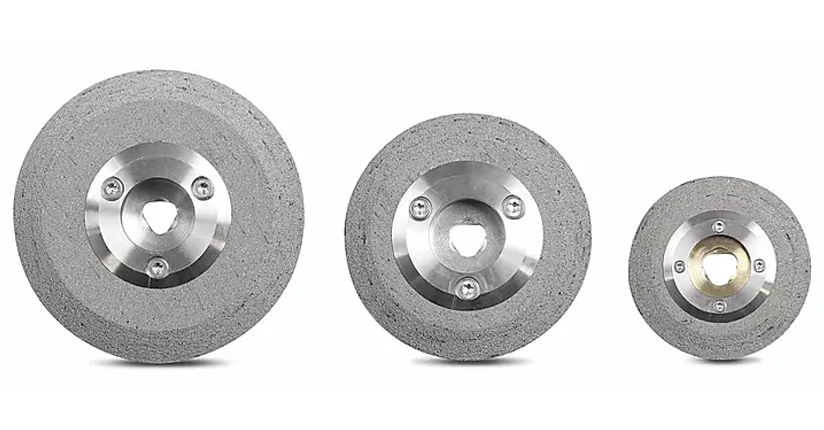 Hard wearing carborundum manufactured with a deep bevel for improved traction in greasy pipes. Available in 3 sizes and wide axle.
LARGE PNEUMATIC WHEEL SET
| Rugged & Heavy Duty
Heavy duty 10″ tires designed to improve performance on the large CRP300 crawler. Available in 1 size and wide axle.
WIDE AXLE WHEELS
Extend the capability of your crawler. Quick and easy to attach, wide axle wheels provide instant extra width for inspections in wider pipe diameters. Available in Soft Black Rubber, Carbide and High Grip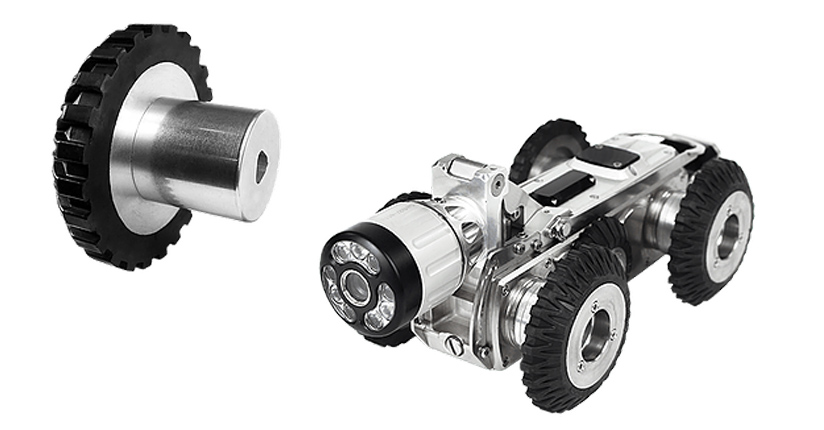 Sewer & Pipeline Crawler Controller Accessories
These unique tools allow operators to inspect sewers & pipelines and identify areas of those lines that may require maintenance. Adding accessories to your pipeline inspection tool kit allows you more versatility and options to better complete the job at hand. Your Bortek PWX experts are here to help.
Contact us today!