Construction & Jobsite Equipment
Equipment & Tools to Drive the Project Home
---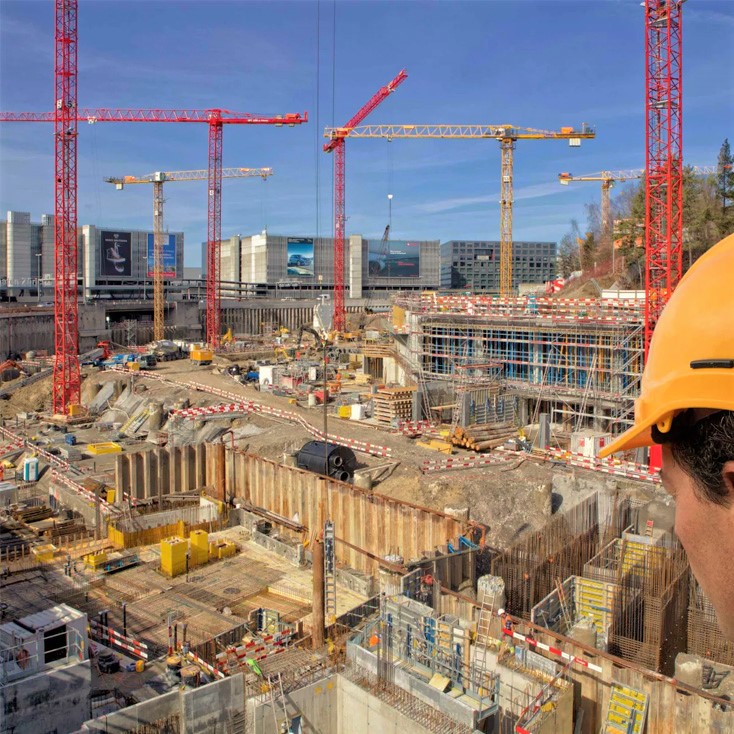 Building something is a beautiful thing. All the hard work that you do deserves to be respected and admired. We're here to help make sure that happens and to make your life easier throughout each project you're working on. Job sites can get pretty sloppy quickly if you don't keep up with it. Not only can that create an eye sore, a poorly maintained site is a safety hazard and will cause all kinds of headaches– like when those inspectors pop in. Having the right equipment as part of your process is key!
Whether you're in need of a street sweeper, hydro excavator or smaller sweeper or scrubber, managing debris and maintaining your job site has never been easier. It's a must to improve overall efficiency & maintain your momentum on each project. Especially at that glorious moment when you finally button up the project and are able to clean the entire job site– finally able to marvel at what you and your team have accomplished! Allow us to help you maximize your team's safety, job site's cleanliness, and pride in your work!
---
---
---
---
---
Maintaining Your Job Site
What you're doing right now, is awesome. Whether you're maintaining or improving roadways, creating & building new and essential infrastructure, offices, housing developments, pipelines or huge manufacturing plants, we've got you covered. Regardless of what you're working on, you've got to maintain the job site to ensure the operation runs smoothly and you stay on schedule.
---
Maximize Your Efficiency
Keep your projects on par with your standards by keeping any debris out of your way so your heavy equipment, materials, and people can go about doing their job efficiently. We provide a variety of products and services to ensure you're always on task. Milling a road to make way for a fresh swath of pavement? Street sweepers are a hugely beneficial tool to have on hand to effectively and efficiently ensure freshly milled roads are ready for the next step. Are you building an office building or hospital? For the safety of your team, work spaces simply cannot have debris all over the floors. Compact, mid-size, and large sweepers and floor scrubbers can be invaluable to ensure you and your team are able to quickly and efficiently remove scraps of materials, screws, nails, spills, dust and dirt that inevitably find their way into the path of the work area.
A clean job site is an efficient one. Maintain your work zone to finish the job on time and impress your client with your impressively managed project and spotless finished product.