Service that Works for You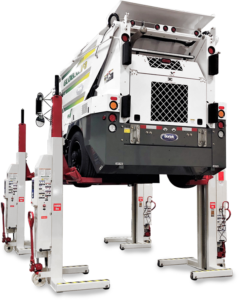 We do what we can to help you find the right service program that works for you, specifically. Whether you have a fleet of machines, or just one, you can trust Bortek Scrubber & Sweeper Service to maximize your equipment's uptime, efficiency, and effectiveness. Our Service Solutions take the worry and hesitation out of maintaining your equipment by offering several service program options, each designed to fit your unique needs.
We can come out to your location, bring your machine back to our full-service facility, or meet you on the road for service, whatever works best for you. Each service program provides you with the flexibility and confidence that your equipment will be serviced, in the manner you predetermine, and that all service will be delivered by the same qualified Bortek Industries mobile service reps you've trusted for years. In fact, all of our technicians undergo rigorous background checks for your assurance. Keep your cleaning & infrastructure maintenance programs running at peak productivity with the industry's most comprehensive service programs, delivered by the largest independently owned, locally based service and support network.
---
We offer machine repairs and maintenance on:
Street Sweepers
Jet/Vac Sewer Cleaning Vehicles
Hydro Excavators
Hydro Jetters
Sewer & Pipeline Inspection Cameras, Crawlers, & Equipment
Industrial Scrubbers & Sweepers
Leaf Collection Vehicles
Our passion is to keep your cleaning & maintenance programs on point!
---
Street Sweeper Service
One of the best parts of providing service, repairs, and planned maintenance to folks is that no matter what make or model of Street Sweeper, Hydro Excavator, Vac Truck, Sewer Jetter, Sewer & Pipeline Crawler and Camera, Floor Scrubber, or Floor Sweeper, we can always help. Our service technicians are very talented and are eager to fix just about anything they can get their hands on.
Popular street sweepers we see a lot of are typically Global Sweepers, Dulevo, Johnston, Elgin Sweepers, & a few Allianz, Stewart Amos, and Nighthawk Street Sweepers. Along with the different makes, their functions do too. We tackle Regenerative Air, Mechanical, Vacuum, and Vac-Assisted Street Sweepers without hesitation. Now, the brands and types differ but they all function pretty much the same, but intelligent design, reliability and parts availability are where they tend to differ. We'll just say that there's a reason we carry the brands we do. Ensuring you're able to do your job is what motivates us. What helps, is being able to do just that with readily available parts. It's all about that uptime, baby.
---
Sewer Jetters, Vac Trucks & Hydro Excavator Service
The same rule of thumb applies to these awesome feats-of-engineering. We see a bunch of Aquatech, X-Vac, O'Brien, Vactor, Truvac, Vac•Con, & Gapvax Sewer Jet/Vac's & Hydro Excavators. Just like we see in our Street Sweeper Service Program, makes & models differ but they're mostly comparable to the other. Again, intelligent design, reliability and parts availability are also where they differ. We don't discriminate, we will keep your equipment ready to tackle any job you throw at it.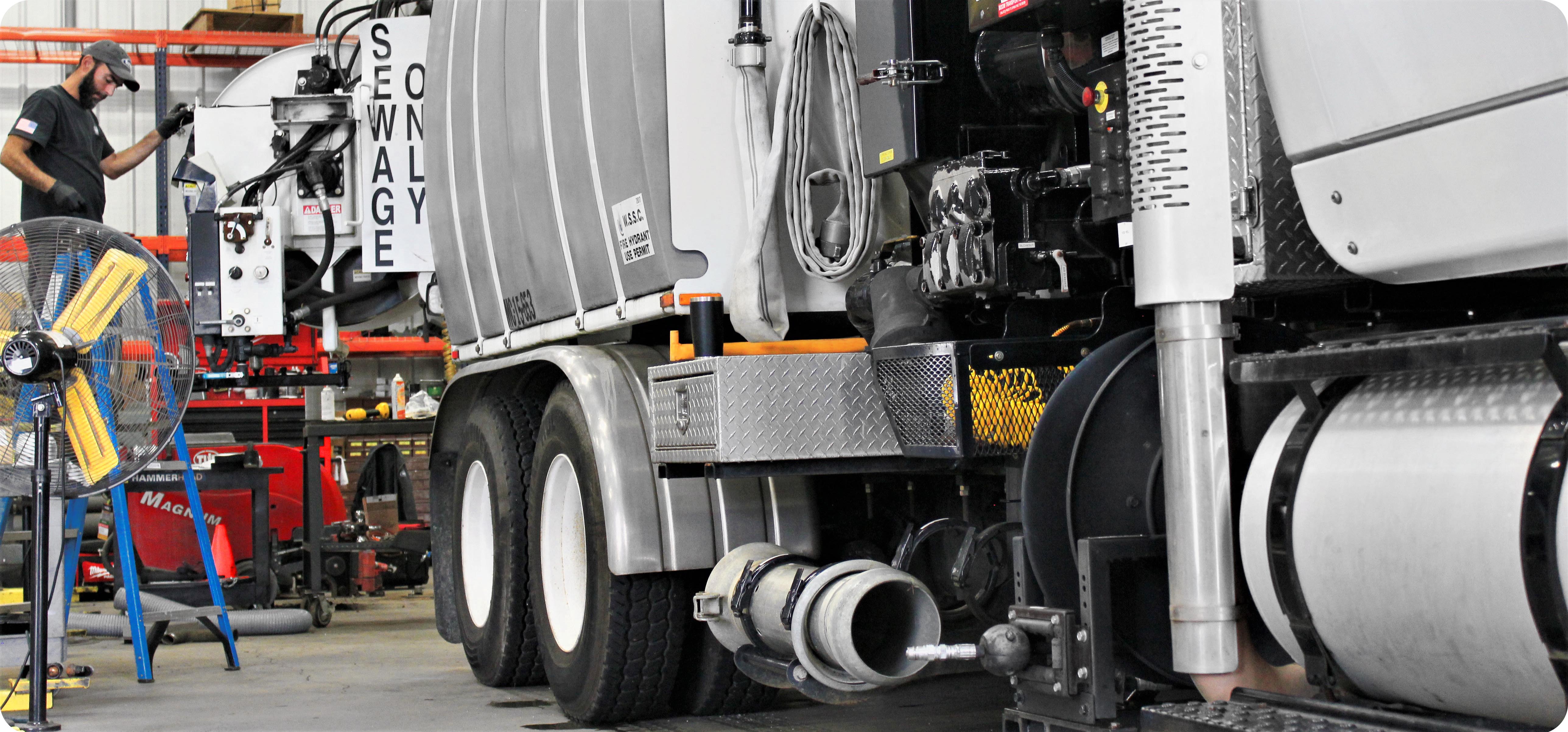 ---
Sewer & Pipeline Inspection Cameras, Crawlers, & Equipment Service
Well, where would any reputable sewer and pipeline maintenance program be without a respectable selection of inspection equipment? We also handle these awesome tools for you. They work through grime and grit and well.. shhhhhisshkabob. They're bound to need a little TLC here and there and we're here to help do just that. We handle the brands you're probably familiar with, such as Proteus, Mini-Cam, Solo+, Envirosight, Ibak, Aries, Cues, Subsite, Rausch, Rigid, and other brands of Sewer & Pipeline Inspection Cameras, Crawlers, & Accessories. Whatever you need, we're on it. On top of the individual components, we also handle your Mobile Sewer & Pipeline Inspection Fit Out Vans. Top to bottom!
---
Zero Initial Dealer Discrimination
We have great retention with our Service Department because the level of quality we deliver is unmatched. We don't actively pursue competitors' customer base. They tend to do that for us when they have just "had it" with their dealer's lackluster customer service. We see a lot of folks migrate from companies in our "neck of the woods" due to consistently missed service calls, unreliable repairs, lack of parts availability, rude customer service personnel– in a nutshell, they aren't getting the level of service and care they deserve. It's not always doom and gloom though, sometimes it's simply because the person calling doesn't particularly like the guy or gal they've been assigned to reach out to, the company they bought from is too far away, or maybe they're just shopping around.
Bortek has always been in the "customer first" mindset. So even if you bought from A & H Equipment, US Municipal, Golden Equipment, Manufacturer Direct, Jack Doheny, Pierce Eagle, H.A. Dehart, Timmerman, or maybe just some ankle-biter off craigslist, we're confident in our fleet of Service Technicians and qualified personnel to provide you with the level of service and customer care that you deserve and that you won't see anywhere else. We're glad that you have the equipment you need and it's our job to make sure it runs as intended and performs where it counts.
---