Bortek is here to provide equipment for sewer cleaning and hydro excavation where it's needed most.
We're happy to offer our selection of new, used, and rental sewer jetter / vacuum trucks and hydro excavators to the state of Virginia! Whether you're in the Valley & Ridge, Piedmont, or along the coast, Bortek is your source of sewer equipment service, parts, and rentals.
We've been around for over 50 years and our expertise in industrial and public works equipment is trusted across the northeast.
Bortek is an official dealer and service center of Super Products equipment including Camel Max Series sewer cleaning jet/vac combo trucks and Mud Dog vacuum excavators. We also repair all other brands of sewer jetting and hydro excavation equipment.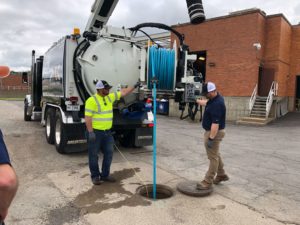 ---
What Can Bortek Do For You
Maintenance & Repair Services
Our technicians are trained by our manufacturers to repair and service all kinds of sewer jetters, vacuum trucks, and hydro excavators. We're proud of our team of service technicians and can say with confidence that they represent the core values of integrity and customer-focused hard work.
Our equipment service center is also fully equipped with the lifts, tools, and skilled mechanics to fix up your equipment to the highest standard of quality.
We'll service any brand: Super Products, Hi-Vac, Aquatech, X-Vac, Vactor, Vac-Con, O'Brien, Guzzler, Harben, or… whatever!
Schedule Service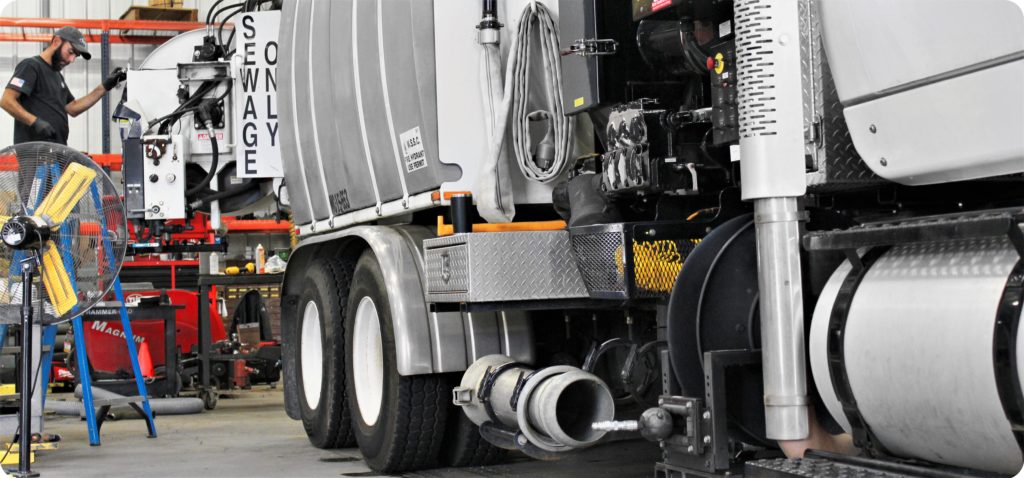 ---
Replacement Parts
We keep a stock of Jetter and Vacuum Truck parts and tools which are available to order online from Bortek Shop. But we also realize that there's a huge variety of parts and brands to account for. If you can't find what you're looking for on Bortek Shop or just want to get right down to business, give us a shout by phone, email, or contact form.
Order Parts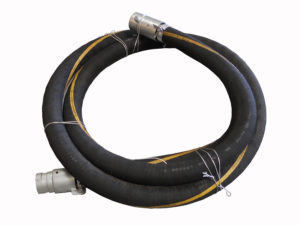 ---
Rentals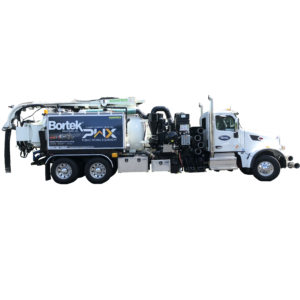 Aquatech B10 (or similar) — 27″ Hg, 3,670-6,100 CFM Blower Performance
COMBINATION SEWER JETTER / HYDRO EXCAVATOR VAC TRUCK RENTAL
The Aquatech B-Series Rear-mounted Hose Reel Combination Sewer Cleaner is the perfect solution for any size municipality, water and sewer district, or contractor who is cleaning storm drains, catch basins and/or sewers. Excellent for sanitary and storm sewer cleaning, water leak repair and emergency excavation. Also ideal for sewer line bypass for sewer repair/relining/replacement work.
Rent Me
More Information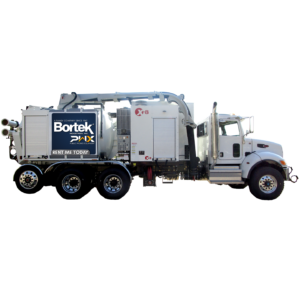 X-Vac X-8 (or similar) — 27″ Hg, 5,250 CFM Blower Performance
AIR & HYDRO EXCAVATOR VAC TRUCK RENTAL
The tandem axle X-8 by X-Vac offers the perfect balance of debris capacity and size– leaving a small enough footprint to be perfect for utility work such as utility location and potholing. Smaller than traditional hydro excavators, the X-8 still effectively and efficiently complete projects while maximizing its maneuverability and capabilities. The X-8 Hydro Excavator comes equipped with tough, poly graphite water tanks guaranteed with a lifetime warranty. The OMSI Heavy Duty Transfer Case provides effective power transfer for your toughest hydro excavation jobs. This industrial excavation truck can successfully extract all types of soils, rock, clay, and silt.
Rent Me
More Hydro Excavator Rentals
---
Bortek Hydro Excavation & Vacuum Trucks in Action
A picture's worth a thousand words, but at 30 frames per second these videos are worth 1,800,000 words per minute. All we're trying to say is that the proof is in the pudding, and the metaphorical pudding is featured in video form right here.