Buy, Rent, and Service Sewer Jet/Vac Trucks and Street Sweepers in State College, PA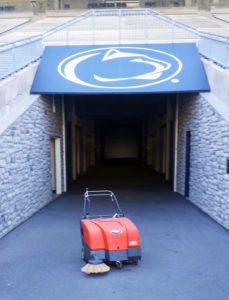 With over 50 years of cleaning industry experience, Bortek is proud to serve State College and the surrounding Central and Northeast Pennsylvania areas. We provide public works equipment such as street sweepers, sewer cleaning vehicles, hydro excavators, and industrial-grade floor scrubbers and sweepers for both rental and purchase, as well as maintenance services and parts.
Bortek is a problem-solving company. Whether you're a municipality, college campus, contractor, or business, we want to help you find the solution to your cleaning, maintenance, sewer care, and hydro excavation needs. An overview of our equipment catalog is available throughout this website, but that's just the beginning. We want to hear about your unique situation and provide customized machines to accomplish exactly what you want. Our rental periods are also flexible in order to accommodate short-term and long-term projects on a range of budgets.
Bortek Has Pedestrian Path Sweepers
When we think of Penn State Main Campus, we think of the sprawling web of pedestrian sidewalks that connect it all. Walking paths aren't exclusive to Penn State, of course; almost every college campus has a network of sidewalks. Although they aren't paid much thought by the people who use them, we know how important it is to keep pedestrian paths clean and maintained. But how do you sweep and clean so many paths when they're too narrow for a regular street sweeper? The answer is a mini-steet sweeper! Consider a Dulevo 850 Mini-Sweeper, or the 100% electric Dulevo D.zero2 for efficient and environmentally friendly sweeping of walking paths. These quiet and capable sweepers pick up dirt and debris, contain dust, and feature high dumping debris hoppers for easy dirt disposal.
For deeper cleaning, there are pressure washing and recovery machines from Cyclone. Cyclone equipment uses a combination of pressurized hot water and a powerful whirlwind of air to both clean the surface of the pavement, and vacuum back up the dirty water. This results in an extra-clean, fast-drying surface, with no dirty mess left behind. Cyclone pressure washers are available as either walk-behind units or mini-sweeper-sized vehicles with the pressure washer attached to the bottom.
Check out our mini-sweepers and pressure washer / recovery equipment here!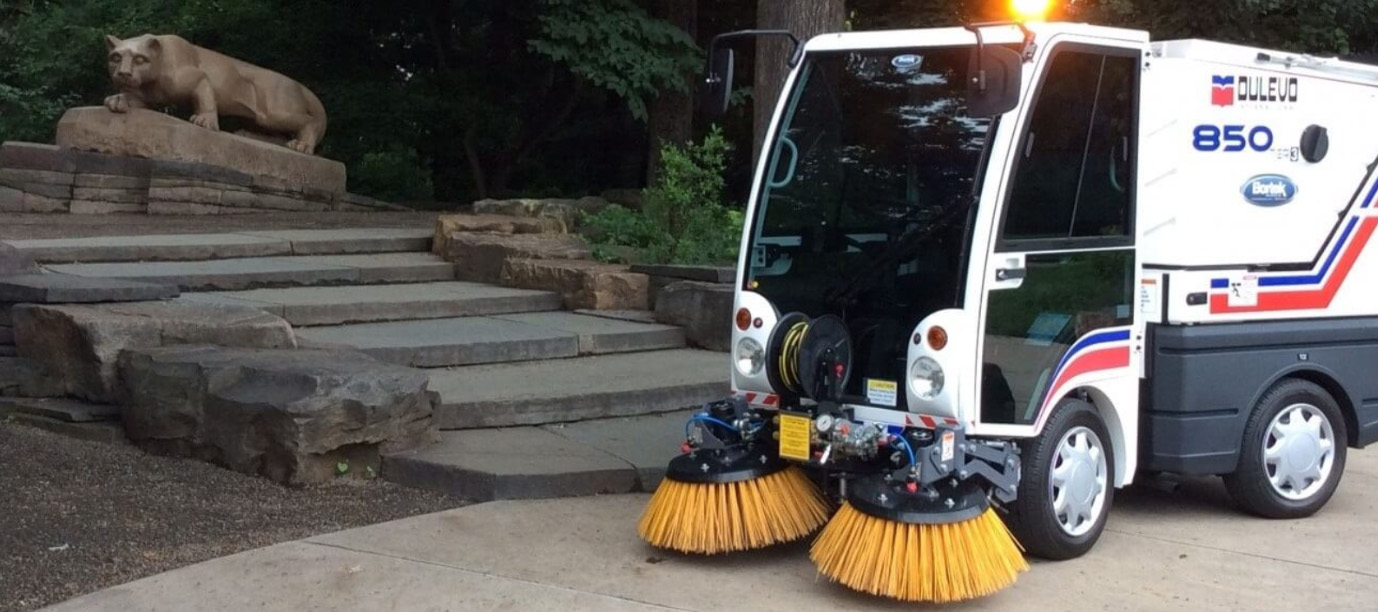 Sewer Cleaning Equipment Rentals
Bortek now carries Sewer Cleaning Jet/Vac Trucks and Hydro Excavators from Super Products, as well as Harben Water Jetters. These machines push industry standards to a quality of performance and accessibility that's sure to impress. Once again, our sewer cleaning and hydro excavation equipment is available to purchase new with many customization options to suit your needs. Or, consider renting the Aquatech B-10 Jet/Vac, which features a rear-mounted hose reel and 360-degree rotating boom for the vacuum tube. Its water jetter and vacuum are some of the most powerful in the industry. They won't just help you clear out clogged sewer pipes and suck up storm and sanitary sewer water and debris, they're strong enough to be used for hydro excavation as well! As a hydro excavator, the B-10 is able to safely expose buried pipes and utility lines without damaging them, or dig holes and trenches with extreme precision.