No need to rely on vehicle or mains power. Mini-Cam's unique Proteus Power Pack enables pipeline inspections in the most remote locations with 5 hours inspection time. The rugged pack is quick and easy to connect. Output short circuit protected, the device features LED Charge status indication, LED battery fault indication, Proteus battery state indication and Proteus auto power down on low battery.
Please Note: Charging unit shown not included with Proteus Power Pack. Charging Unit purchased separately.
Make Life Easier with the Optional Carry Bag
For safe storage and transit of the Proteus Power Pack (BPP24) an optional Carry-Bag is available. The durable padded fabric bag has an adjustable shoulder strap, and a Velcro tabbed flap, to enable easy connection of the battery to the CCU, whilst in the bag.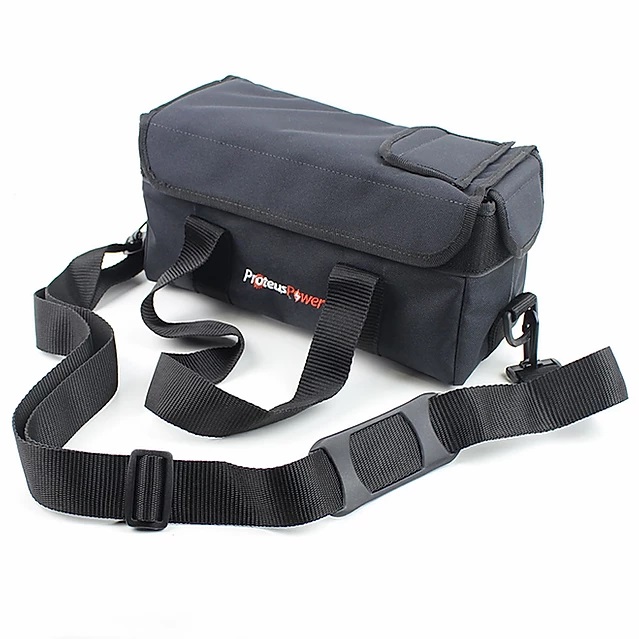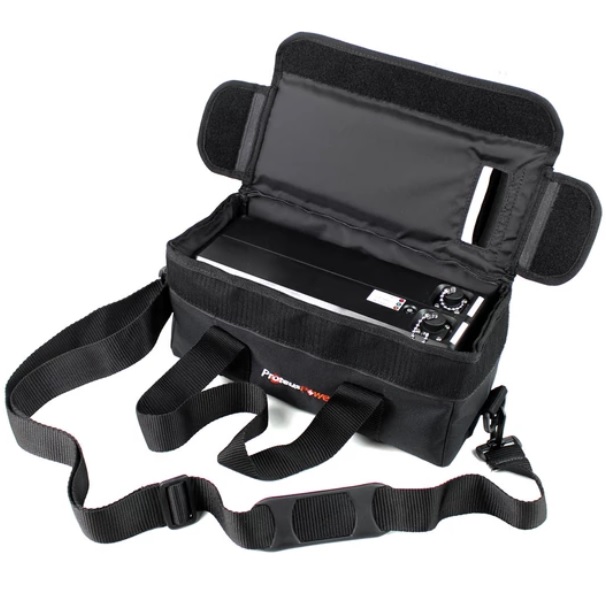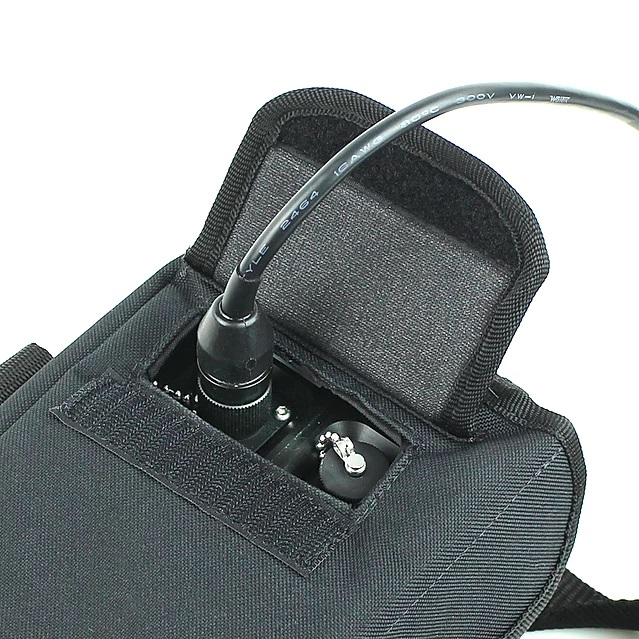 Sewer & Pipeline Crawler Controller Accessories
These unique tools allow operators to inspect sewers & pipelines and identify areas of those lines that may require maintenance. Adding accessories to your pipeline inspection tool kit allows you more versatility and options to better complete the job at hand. Your Bortek PWX experts are here to help.
Contact us today!