The CPL150 Sewer Pipe Crawler is an entry level, mid-size crawler with manual elevator. Comes standard with the Proteus Lite system and has the same professional grade quality, reliability and accuracy as Proteus' other crawlers.
Standard Features:
6- 3.5″ black rubber wheels
Manual elevator adjustable for pipes 6″ to 16″. Add Proteus' crawler cradle to inspect pipes 20″ to 40″.
Heavy duty rear connector
Optional Features:
Multi-frequency sonde
Inclination sensor
Carbide or grit tread wheels
Proteus Lite System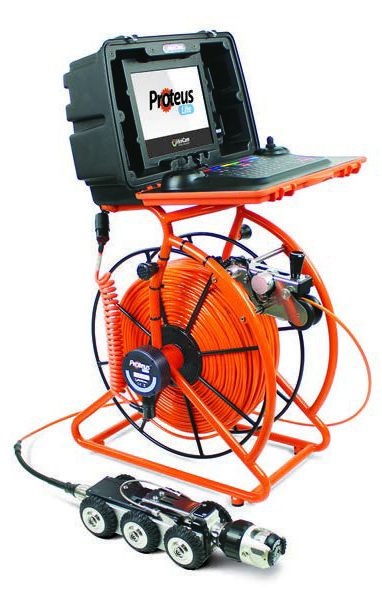 Proteus Lite is the perfect starter kit for an entry-level, one-man operation, sewer inspection van, or for larger companies when accessing remote locations. Proteus Lite includes everything you need to perform efficient, easy inspections. The standard ProPIPE+, WinCan Embeddedand WinCan Web software can deliver accurate, detailed reports, instantly on-site. The system is totally modular, allowing for upgrades to larger or smaller crawlers, extra cameras and auxiliary lights, or other Proteus accessories, so you'll be able to future proof your setup and continue adding more tool as required or as your budget allows.
The Proteus Lite System includes:
RMPL250 Reel

Featuring:
250m Kevlar Reinforced Cable
Manual Cable Layering Arm
2-Step Quick-Release Meterage Rollers- removable for easy cleaning
Friction Brake
Removable Winding Handle
Spring Loaded Connector
Powder Coated Frame with Rubber Feet
Unique Cow Horn locator for easy-fitControl Unit (CCU)
Optional control panel tilting table

CPL150 Crawler
CAM026 Pan & Rotate Camera

Featuring:
Continuous 360° rotation
+/- 135° pan
Two clusters of three ultra-bright LED lights
VIR Proteus Crawlers for every pipeline.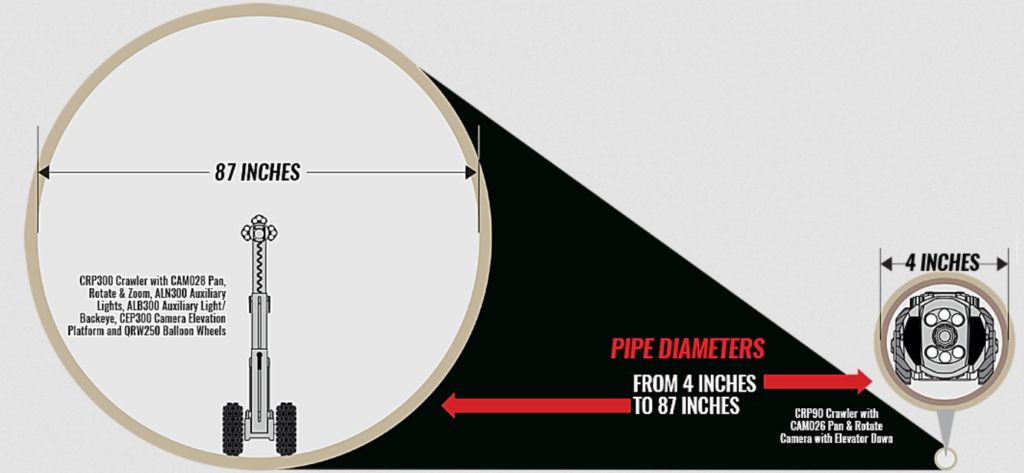 Sewer & Pipeline Crawlers
These unique tools allow operators to inspect sewers & pipelines and identify areas of those lines that may require maintenance. Your Bortek PWX experts are here to help.
Contact us today!