Factory Cat
Factory Cat Floor Scrubbers and Sweepers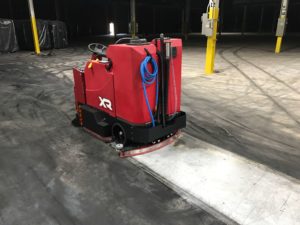 Factory Cat sweepers and floor scrubbers are built by the R.P.S. Corporation incorporated in Wisconsin since 1986. Factory Cat manufactures battery floor scrubbers, battery floor sweepers and battery sweeper / scrubber combination floor machines for the industrial sector. Its focus has been in the industrial floor cleaning machine business since 1980.
The battery powered floor scrubber and floor sweeper models they manufacture fit a niche in the industrial cleaning equipment industry that they helped make popular: battery powered, high-performance, compact floor sweepers and floor scrubbers for every setting.
These are the machines to get if you're looking for hardy, powerful, and compact cleaning machines. When it comes to scrubbers, you're going to want the stainless steel, American-made parts that Factory Cat prides itself in. These babies are built to last.
Showing all 2 results