Trust the Specialists for Public Works Equipment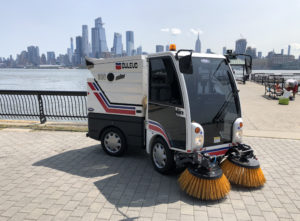 For over 50 years, Bortek Industries has provided solutions for tough cleaning jobs across the northeast. The street sweeper and sewer jet/vac brands that we carry are ones that we can confidently recommend to our customers as their best option. On top of that, our street sweepers, jet/vacs, and hydro excavators have many available options so that you can get exactly what you need. For street sweeping, there are large, purpose-built street sweepers capable of picking up heavy dirt and debris, as well as smaller mini-sweepers which are perfect for pedestrian walkways and bike lanes.
We're on the cutting edge of public works equipment. We've been the first to offer the latest street sweeper models from Schwarze and Dulevo. We also carry 100% electric street sweepers, as well as natural gas sweepers, so that you can clean the streets without polluting the air. Our sewer jet/vacs and hydro excavators from Super Products boast industry-leading specs, reliability, and user-friendly technology.
Finding you the right machine for the job is just the beginning of the service Bortek provides. We're here to back you up with reliable repairs, maintenance, and replacement parts if and when you need them. Our service technicians are trained by our equipment manufacturers, and specialize in servicing street sweepers, jet/vac trucks, and industrial-grade scrubbers and sweepers. We can get you OEM and aftermarket parts for pretty much anything, and we keep high quality replacements on hand for wearable parts like brooms, brushes, and filters.
You can find Bortek equipment in New York City, Yonkers, White Plains, and throughout the rest of the state of New York.
Don't just take our word for it; see it in action! Ask about a free demo!
Browse Our New Equipment | Schedule a Rental

Sewer Pipes Clogged with Fatbergs? Rent a Jet/Vac Truck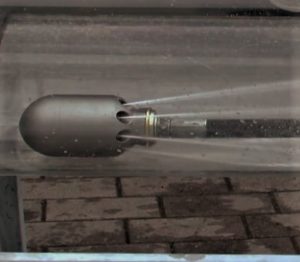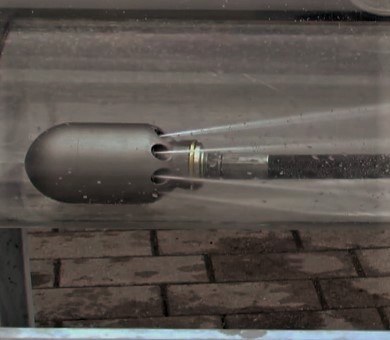 While rural areas may need to deal with deteriorating sewer pipes and tree roots, densely populated areas like New York City have to deal with a ton of people flushing the wrong things down their drains. When grease and fats congeal with blockage of non-flushable solid objects, you end up with a so-called "fatberg" clogging the sewer. If these blockages aren't dealt with, the sewers will back up and overflow. If you're the one dealing with this, you're surely already aware of how big of a problem these fatbergs are. According to CBS News, New York City had over 2,000 mini-fatbergs in its sewers last year, with nearly 90% of its sewer back-ups resulting from grease and wipes 1.
Fatbergs aren't a problem unique to big cities. Even average-sized towns and cities need to make sure their citizens are educated on what is safe to put down the drain, and be prepared to unblock sewers when people inevitably don't follow instructions.
So how does one get rid of a giant blockage of grease and debris? You'll be wanting a water jetter and vacuum vehicle. These sewer cleaning jet/vac trucks are able to blast away blockages with their high-pressure water jetter hoses, then vacuum up water and dislodged debris with powerful vacuum suction tubes. All of the mess is contained in the truck's debris tank so it can be efficiently removed from the area. Many of the Super Products sewer cleaning trucks even feature a debris tank flush out system for easy emptying and cleaning.
For more specialized sanitary and storm sewer cleaning, the jetter hose can be fitted with a wide variety of nozzles. These nozzles are designed to perform different functions, such as cutting through roots, punching through tough blockages, moving silt and dirt that's settled on the bottom of a pipe, or spraying in all directions to clean all the sides of a pipe's interior.
Bortek offers both rentals and new sewer cleaning jet/vac trucks, so that you can deal with breaking through fatbergs, or just clearing out dirt and debris from storm sewers and catch basins.
New Sewer Jet/Vac Vehicles | Sewer Jetter Nozzles | Rent a Sewer Jet/Vac
---
1.
"NYC Waging Costly War Against 'Fatbergs'" – CBS New York