BUILDING A PIPELINE INSPECTION HQ
Your mobile HQ – fully equipped for professional CCTV sewer & pipeline inspection.
Proteus custom van builds are trusted throughout the Pipeline Inspection industry. Over 20 years of in-house design, product development and live testing has resulted in the best mobile HQ's available to you. Proteus constantly improves the design, layout and features to deliver a mobile HQ fully equipped to provide your business with pipeline inspection solutions for today's challenging environments.
The pipeline inspection industry leaves little room for error and a reliable Custom Van Build allows you to offer the very latest technology and perform efficient, accurate inspection solutions, with reports immediately available on-site.
To start, the vehicles are first fitted with the necessary electrical wiring, then the internal walls are lined with fabric covered light weight plywood and partitioned into a studio area where inspections are controlled, and a rear workspace from where drain survey equipment is deployed. Lights, sockets, storage compartments, shelves and a workstation are installed along with the hygienic hand cleansing system, safety equipment and accessories.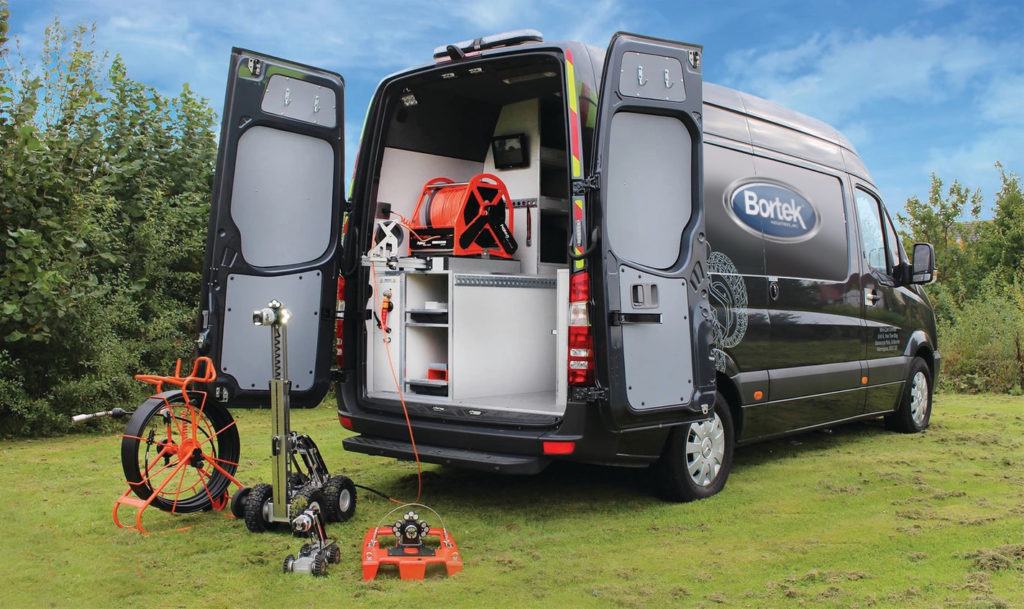 ---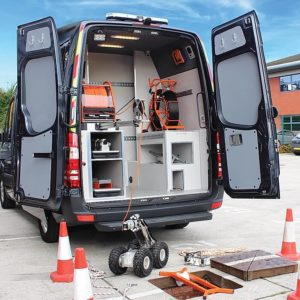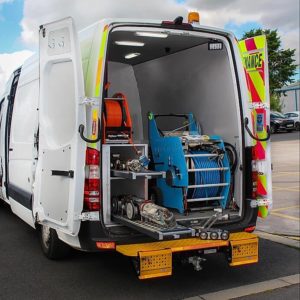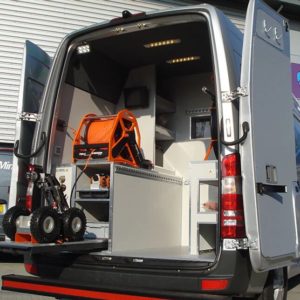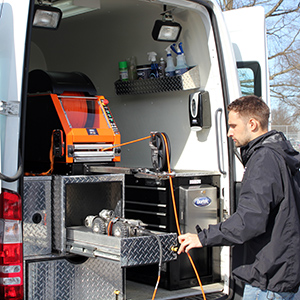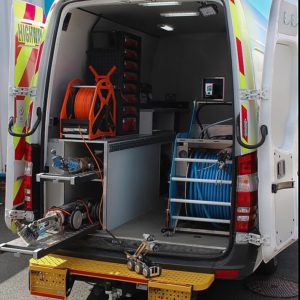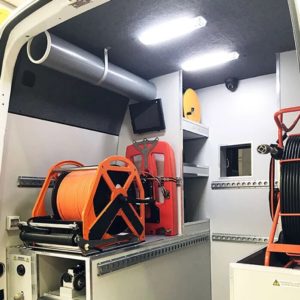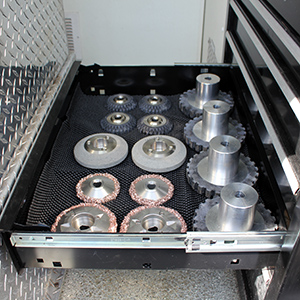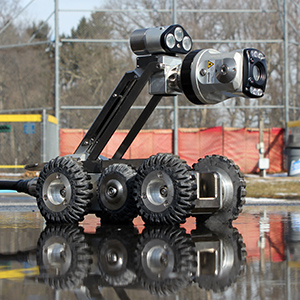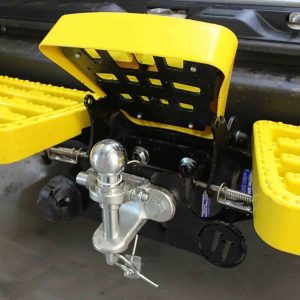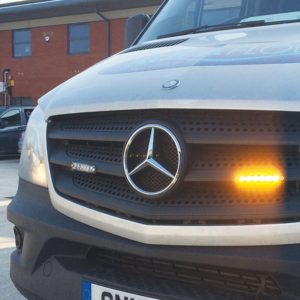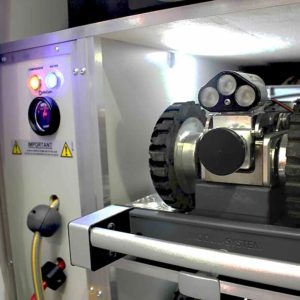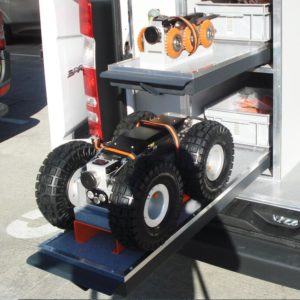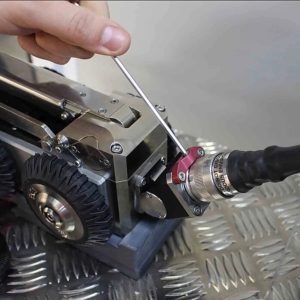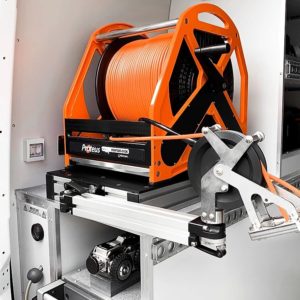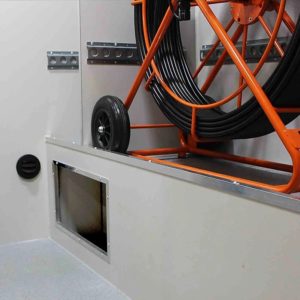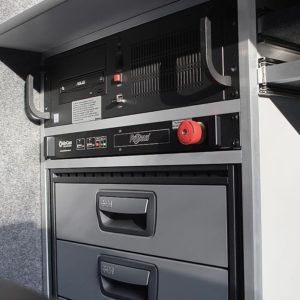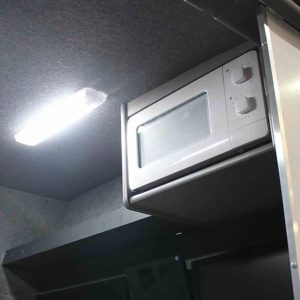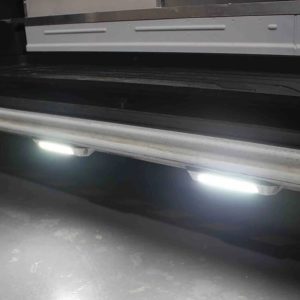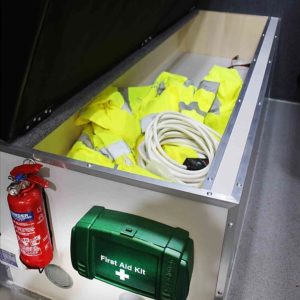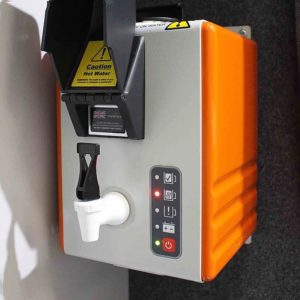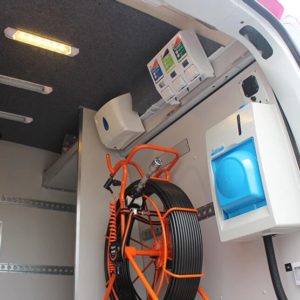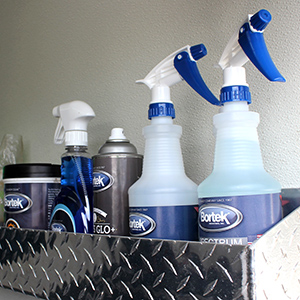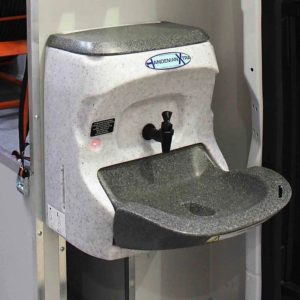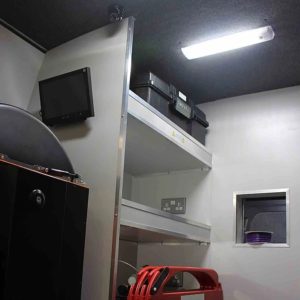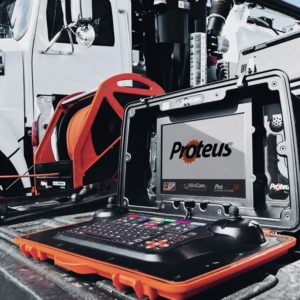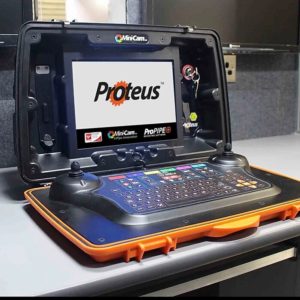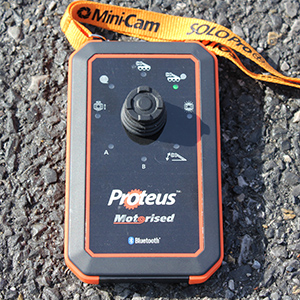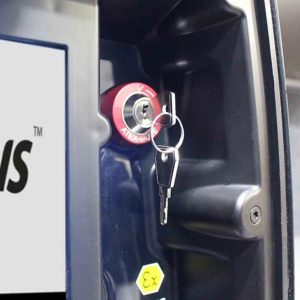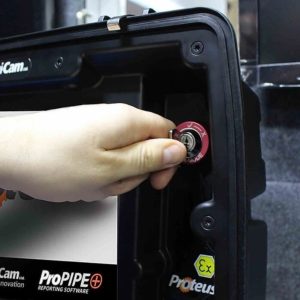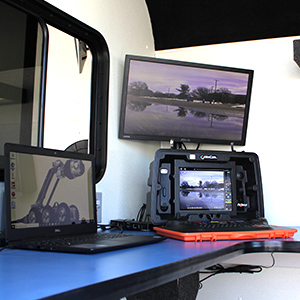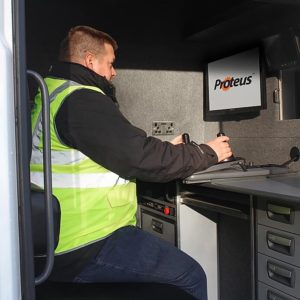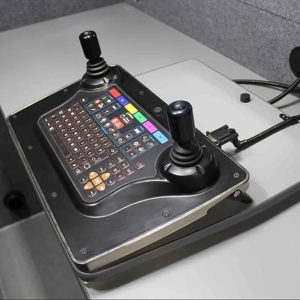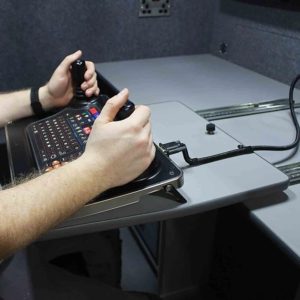 Let's talk!
Or, submit the form below and we'll get back to you shortly!