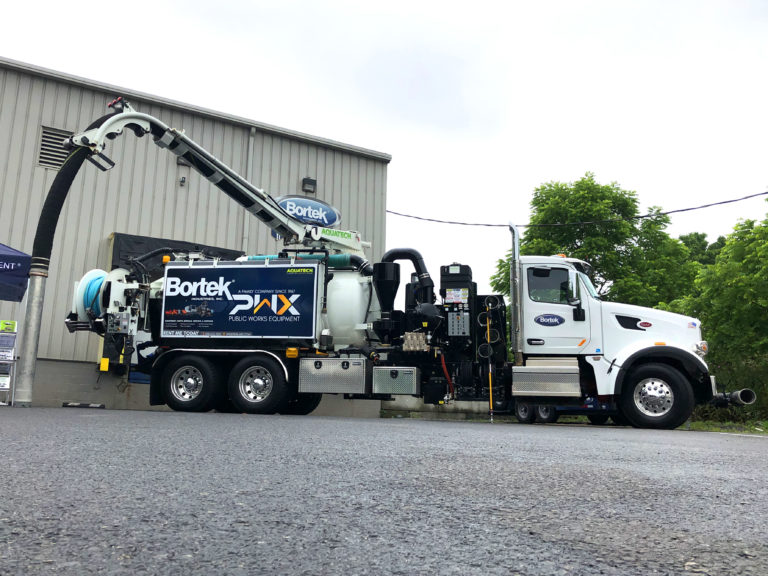 RENT ONE TODAY!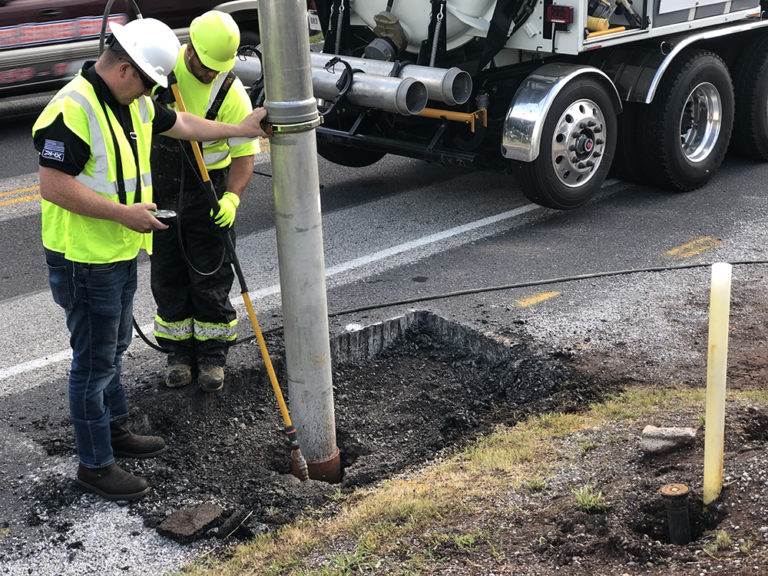 You'll dig it
Precision Power
360° Rotating Boom, 180° Articulating Rear Hose Reel
Reach Anywhere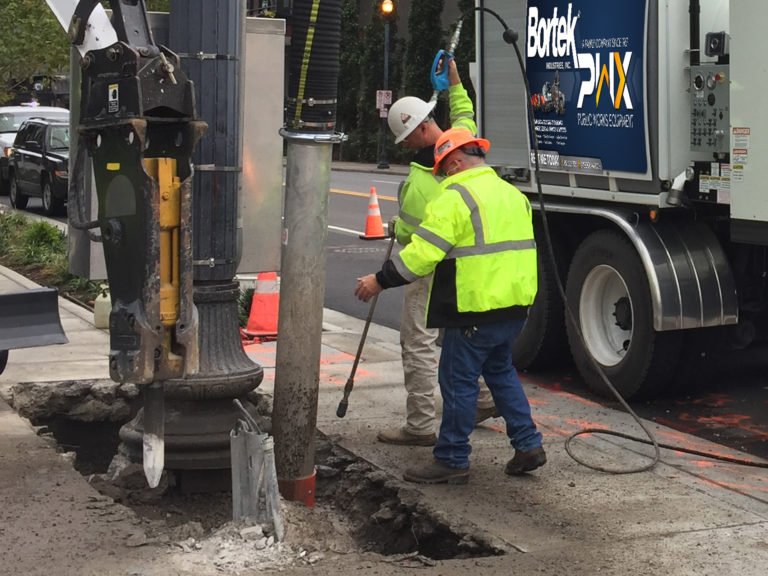 Safe, Effective & Efficient
Utility Excavation & Maintenance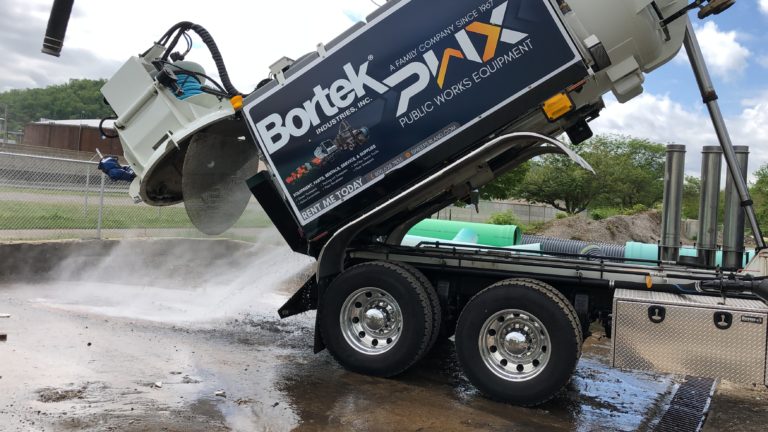 Easy Cleaning
Debris Tank Internal Flush-Out System
Video
See It Up Close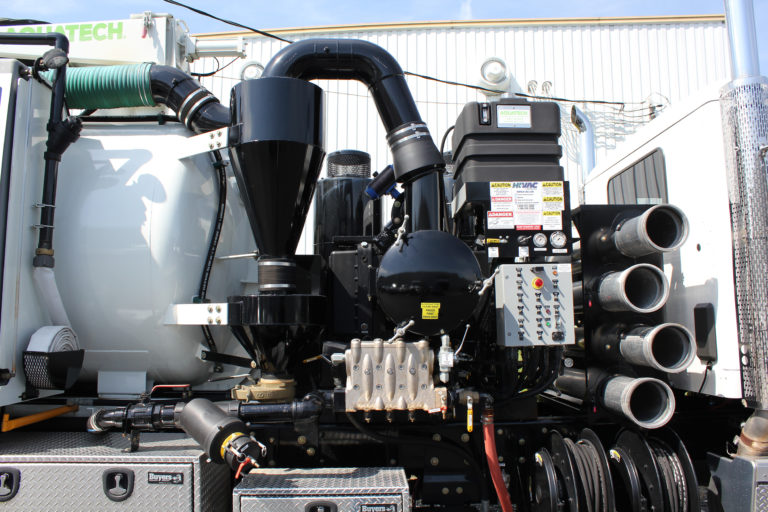 Air/Vac System
2700 CFM Operating Capacity Vacuum
Hydro Excavator / Vacuum Truck Rentals
Aquatech Jetter/Vacuum Combination Vehicle
Feature Overview
Diesel
1,450 gallon Water Tank
80GPM; 2500psi Water Pump System
10 yds3 Debris Tank
180° Articulating Rear-Mounted Hose Reel
360° Hydraulic Boom Rotation
Rear-mounted reel (low noise & heat for operator)
Triplex reciprocating water pump for a constant, vibration-free flow
Manufactured in the USA
Rental Rates
1 Day
$2,200
1 Week
$4,140
4 Weeks
$11,900
Please call (800) 626-7835 for special pricing on rentals over three months.*
Details
Our Hi-Vac Aquatech hydro excavators / vacuum trucks are some of the best available to rent in Pennsylvania and West Virginia. Vacuum up heavy debris, daylight buried utilities, dig trenches with precision, or even clear sewer line blockages.
These models stand out with multiple advantages designed to boost performance and make the operator's job easier. The rear-mounted hose reel keeps the noise and heat away from the operator, so much so that they can actually hear verbal communication. This positioning also provides safer visibility while driving.
The triplex pump provides constant, vibration-free water flow to the jetter hose.
Single engine drive allows us to equip the vehicles with incredibly powerful vacuum systems.
360 degree boom rotation and up to 20 feet extension assure you'll be able to reach any dig site.
Dump less often – Debris is dropped evenly into the middle of the tank, not blasted to one side as is the norm in other hydro excavators.
Technical Specifications and Features

Fuel
Diesel
Water Tank Capacity
1,450 gallons
Debris Tank Capacity
10 yds3
Debris Tank Dump Angle
40°
Boom
360° Rotation, Extends up to 20′, Powers Up/Down
Water Pump System
Up to 80GPM @ 2500psi
Air/Vac System
4000 CFM operating capacity, 204″ water column
Vac Hose Diameter
8″ intake hose
Jetter Hose Reel
Rear-Mounted, 180° hydraulic articulating
Jetter Hose
400′ of 1″, 2500 PSI hose (800′ capacity)
*Prices listed on this page are estimates. Actual delivery charges will be quoted when the order is confirmed according to the rental location. Additional taxes and fees may apply. Rental rate covers the cost of normal wear and tear, excluding ground-engaging components. Any repair work required by physical damage sustained during the rental will be charged to the Renter at our regular service rates. Weekends and holidays are included in rental periods. One week rental periods are equal to seven calendar days. Rental machines displayed here may be substituted for similar models according to availability.