Sewer Truck Rental | Government, Municipal, & Contractors

We're proud to offer you the best
Sewer Cleaning Trucks
in the industry. Whether you're a municipality, private company or environmental/industrial service contractor, we've got you covered. Armed with an Aquetch B10 Combination Truck, you can tackle
cleaning Sewers
,
Storm Basins
, and even complete
Utility Work
that requires
Hydro Excavation
. We chose the B10 as one of our Sewer Truck Rentals because of Aquatech's approach to quality in the industry and because it is the perfect solution for folks that appreciate flexibility. When you rent from Bortek, you can always expect the best equipment and customer support!
---
Quality of Life Improvements | Your Sewer Truck Rental
SINGLE ENGINE DRIVE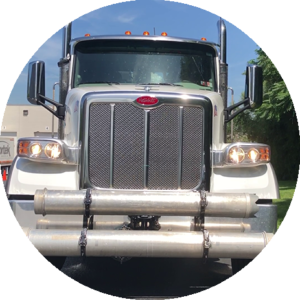 A unique feature of this sewer truck is its use of a single engine drive to power the entire system. Making use of this sort of design dramatically decreases fuel consumption, maintenance expenses, sound levels, weight on the chassis and more. With the Aquatech B10, there's no secondary engine that needs booted up and maintained. It's all taken care of by the chassis engine.
---
360° ARTICULATING BOOM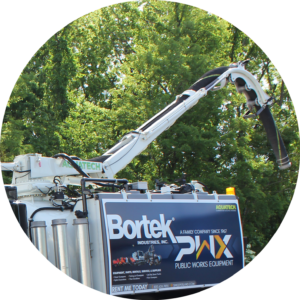 Hugely helpful, is the ability to swing the B10's boom a full 360 degrees around the truck and extend it 20 feet! Reach everything with the Aquatech B10's boom. Being top, mounted, you can produce an even load distribution while you work. When you're done, simply store it in the rear storage location and you're done! Aquatech thinks of everything to make your life just that much easier for you.
---
REAR MOUNTED REEL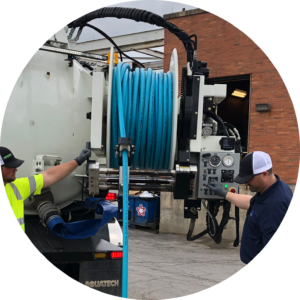 With the hose reel mounted to the rear of the vehicle, no longer do your operators need to stand by a hot, loud engine for hours on end. For those of you who've used these kinds of trucks in the past, you'll know what we're talking about. Not only is it easier on the operator, it's also just all-around safer. On top of that, the reel can be articulated 180 degrees allowing for convenient operation.
---
HEAVY DUTY VAC HOSE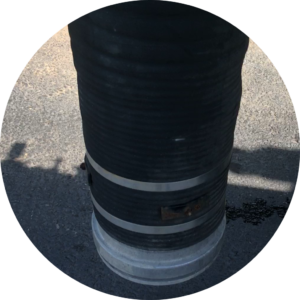 The heavy duty, wire reinforced rubber, 8″ hose is specially designed to prevent wear and clogging (a point of frustration for others) from normal operation. Pairing the truck's powerful vacuum with its heavy duty 8″ hose allows you to vacuum up bottles, cans, bricks, and, of course, dirt/rocks from excavation. And you can do so from up to 150 feet in depth! Seeing this boom operate is a sight to behold as, for those of you who have used these trucks in the past, its ease of use and effectiveness is simply unopposed in the sewer cleaning industry.
---
LIGHTWEIGHT WATER TANK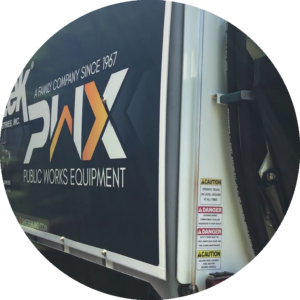 With fully baffled, UV stabilized, and non-corrosive polyethylene saddle water tanks on the sides of the debris tank, you're armed with 1000 gallons of water. Not only that, but mounted the way they are, you'll always have an even load as you use your water, a common issue with with other jet/vac sewer trucks. Aquatech ensures every facet of the job is as easy as possible with the use of their B10 Sewer Cleaning Truck. The large capacity ensures you're able to clean each sewer line and excavate without worrying about running out of your water supply.
---
CYLINDRICAL DEBRIS TANK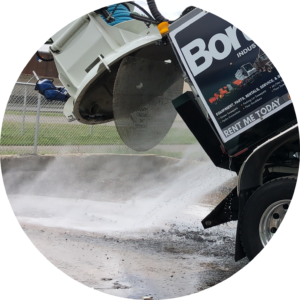 The high-strength steel used in the cylindrical debris tank is corrosion and abrasion-resistant. It even has more usable space for larger loads than any other design with a capacity of ten cubic yards' worth of debris. When you dump the debris, you can either use the hose on the rear to drain the fluids or use the built-in strainer for rear door drain before you dump the solids into a designated dump area. When you're done dumping, enjoy simple cleaning with the built in pressure washer system that rinses everything inside out, ensuring the tank is truly clean!
---
Why Rent from Bortek?
We're a family owned company and have been for over 50 years. Our team consists of all local people so you're able to receive a more organic, tailored experience with us. All of our equipment is current-model and well-maintained. We also specialize in the equipment we offer. We're focused on these machines and offer excellent rates and terms. Street Sweepers, Hydro Excavators, Sewer Cleaning Trucks, on down to industrial cleaning equipment, we have the machines and customer support you need. We're here to help!