Pittsburgh Needs Our Fix to Their Sewage Problems
Pittsburgh is facing a problem that many cities have: numerous gallons of raw sewage mix with stormwater and are being discharged into rivers. We fish, kayak, and draw from these rivers for drinking water. At least 9 billion gallons of this mixture end up in the Allegheny, Ohio, and Monongahela rivers every year. Not only is the sewage dump unhealthy and disgusting, but it also violates the Clean Water Act.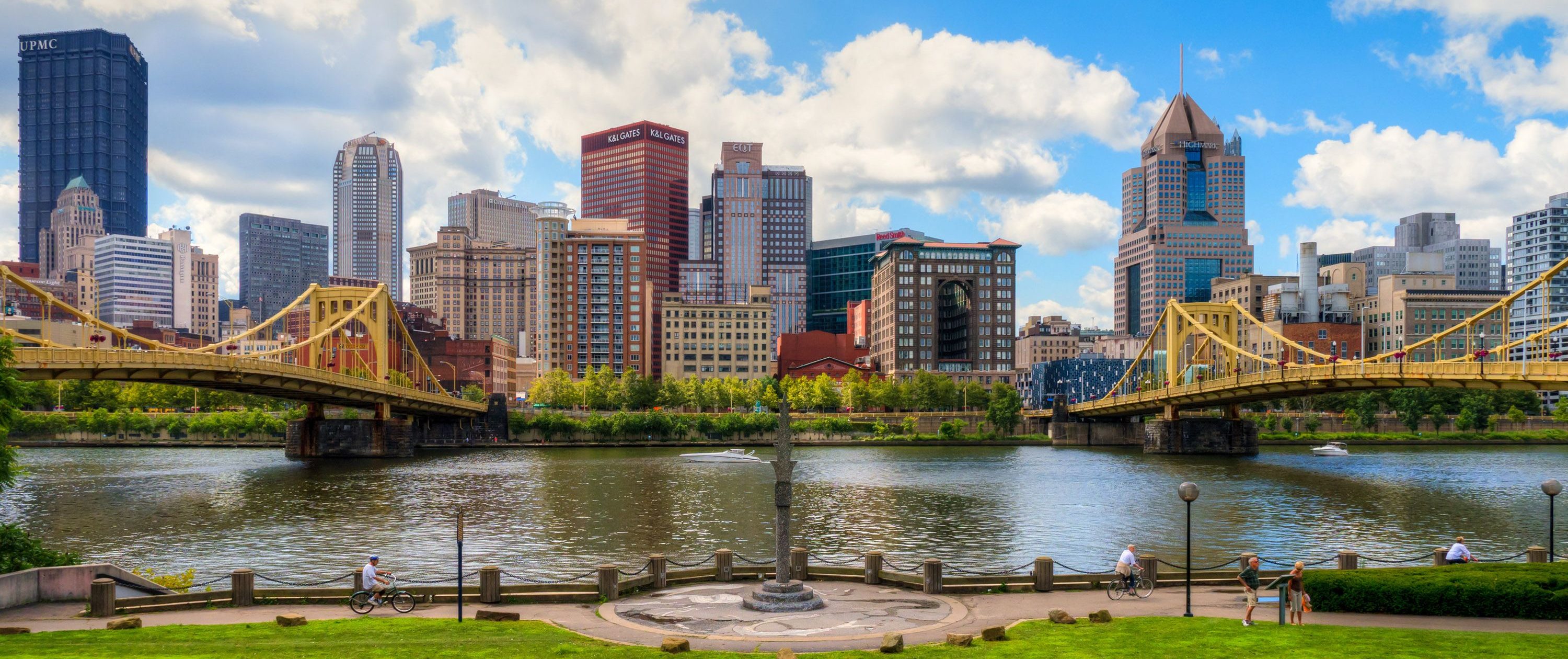 There are several reasons why this problem continues to happen. First, city residents frequently forget to move their cars when it is sweeping day. The benefit of sweeping these streets is that it reduces nutrient pollution by removing nitrogen and phosphorous (as well as all the trash and leaves) from the city's roads before it can be washed into and block storm basins. During an eight month period, over 42,000 citations were given for remaining parked in the street, meaning a large portion of those streets could not be swept. All the trash and contaminant would be washed into sewers and cause a lot of blockages. Another issue affecting the load on sewer systems is climate change. Total precipitation and more intense rain events are expected to occur in the near future as weather gets wetter and even more water ends up in sewer systems.
As the amount of discharge increases with heavy rain and snow melts, the Allegheny County Sanitary Authority [ALCOSAN] and Pittsburgh Water and Sewer Authority [PWSA] are under constant heat to stop the overflows. Their first deadline was 2026, but that date has recently been pushed back to 2036. The current plan is to spend around $2 billion to more than double the capacity of the sewage treatment plant from 250 to 600 million gallons. However, many estimations show that won't eliminate the full 9 billion gallons of overflow, but it will be reduced to 2 billion gallons. This is roughly the same amount of water that is used by 20,000 households every year. ALCOSAN has noted that this is only the first part of the clean water plan it will present to the U.S. Environmental Protection Agency [EPA].

Sewer-Fighting Machines
The discussion to reduce sewage overflow began with a debate between green and grey solutions. Green solutions are environmentally friendly solutions to reduce heavy rainfall, whereas grey solutions refer to more traditional methods like adding concrete tunnels and underground reservoirs. However, the best strategy may be to expand the plant and add green infrastructure solutions like green roofs, wetlands, rain gardens, and permeable pavements. Another solution is to increase the number of sewer and storm basin cleaners like the Aquatech Guardian Sewer Jet/Vac and the Aquatech Utility Edition Sewer Cleaning Truck.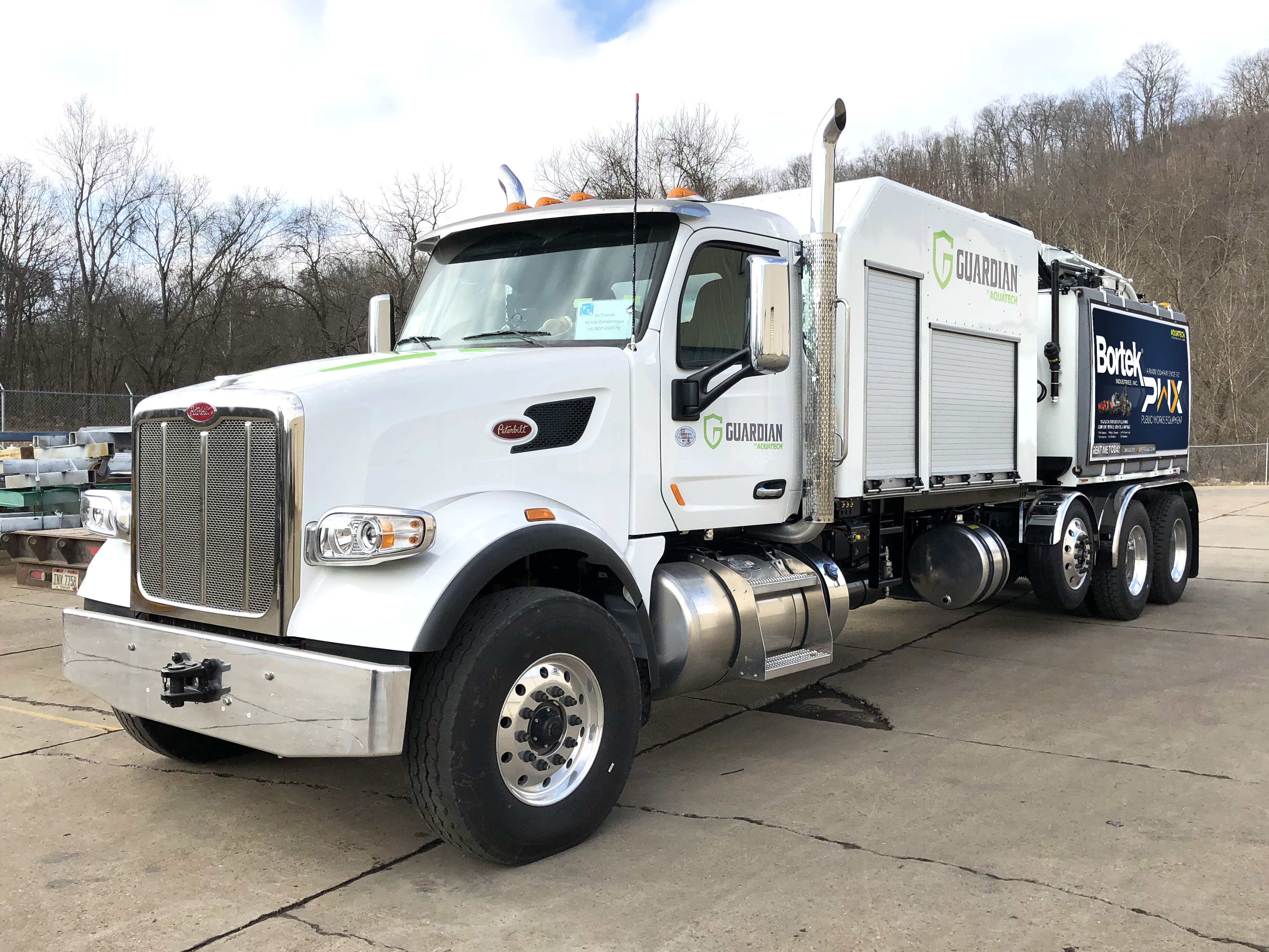 The Aquatech Guardian Jet/Vac Vehicle is perfect for cleaning storm drains, catch basins, and sewers. Combination Jet/Vac vehicles such as this one use high-pressure water jetting and a high-flow vacuum source to clean out and pick up any materials in pipes and sewers to maintain normal sewer flow. With a rear-mounted hose reel to protect operators from hot and noisy chassis engines and the highest performing vacuum of any sewer cleaner on the market, Aquatech Sewer Cleaning Trucks are user-friendly and tough enough to tackle anything you throw it at*. Another key feature that sets this vehicle apart from the competition is its insulated enclosure that protects the vacuum and water systems (along with tools, nozzles, lateral hose reels, and other accessories) from cold weather and road debris, making it a viable option for winter cleaning.
View Aquatech Guardian Sewer Jet/Vac and other Sewer Jetting/Vacuum Trucks here!
Lean Green Street-Sweeping Machines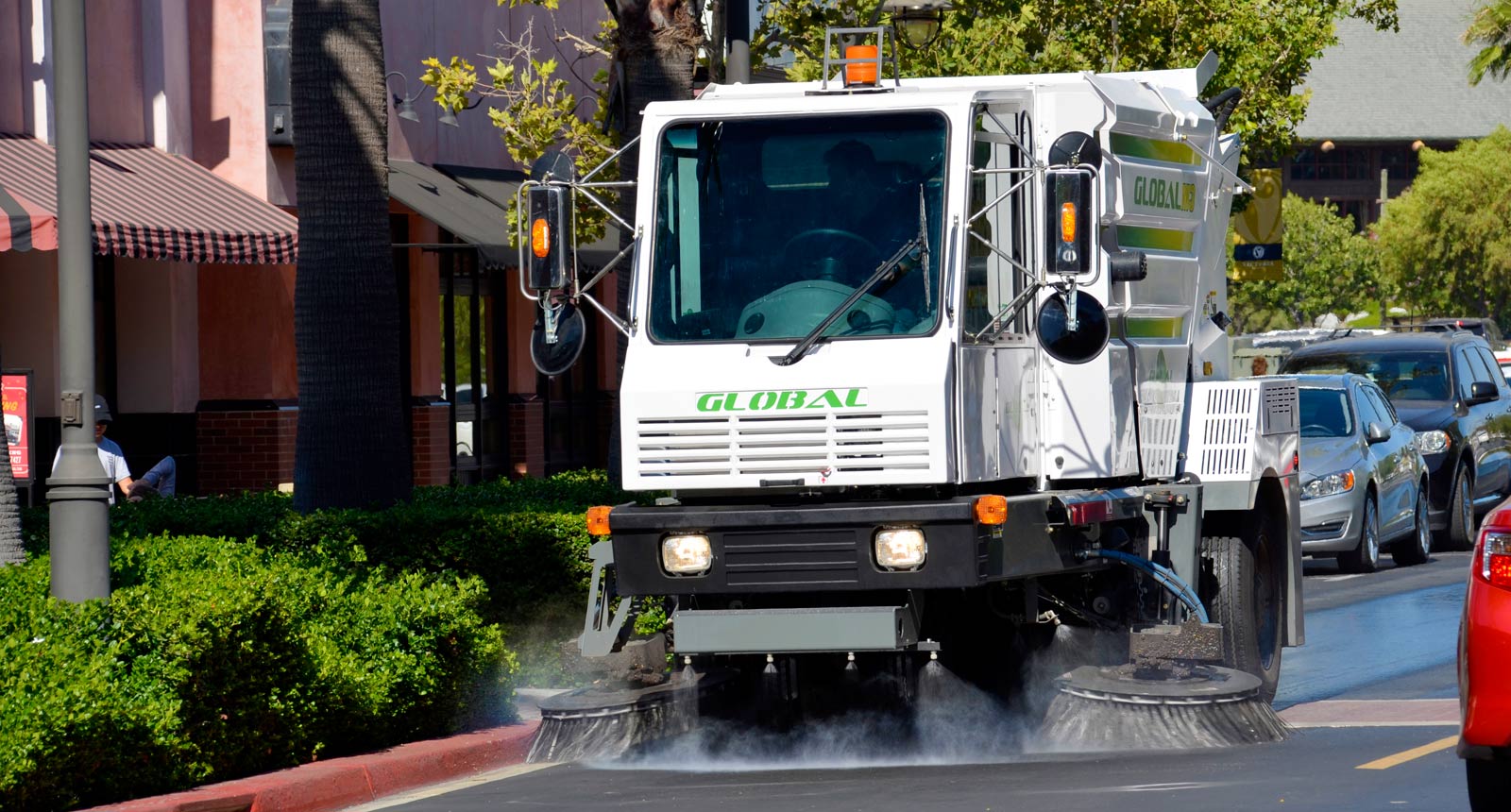 With all the green options that PWSA has begun to work on, a Global M3 Supercharged is a perfect choice for a sweeper. Not only is it considered one of the toughest street sweepers in the industry, but it is also the global leader in zero emission street sweepers. With an 11-hour battery and and exceptional visibility, this sweeper is perfect for cities looking to clean the streets while protecting the environment and building a cleaner future. This machine also has an amazing 12.5 foot turn radius, making it very easy to get around stubborn residents who "didn't get the memo" about sweeping day.

New Sewer Jet/Vac Vehicles | Sewer Jetter Nozzles | Rent a Sewer Jet/Vac
*We do not encourage the throwing of any Aquatech Trucks at your problems, but if you do, best of luck!