Guard Against Noise and Weather
The Aquatech Guardian is named for cold weather resistant insulated enclosure for its vacuum and water systems, which virtually eliminates water pump freezing. It'll handle winter sewer cleaning and hydro excavation and have you home in time for Christmas. As the quietest combination sewer cleaner in the industry, the Guardian also protects the operators' ears. With a typical operating noise level of 81 dBA and a rear-mounted reel to keep the engine at a distance, operators can even communicate (by speaking!) while working.
WHY TO CHOOSE AQUATECH:
Cold-Resistant Storage – An insulated enclosure protects the vacuum and water systems, with plenty of room to spare for securely storing tools, accessories, nozzles, and hose reels.
Reach Anywhere – Top-mounted boom rotates 360° so every job is accessible.
Rear-Mounted Hose Reel – Keeps the operators away from engine noise and heat. That's ear protection you can brag to OSHA about.
Single-Piece Boom Hose – The heavy-duty vacuum hose stands up against the daily barrage of debris, significantly cutting repair and maintenance costs.
Center Drop Point – Debris gets dropped into the tank from above, so debris lands on debris instead of wearing down the tank walls.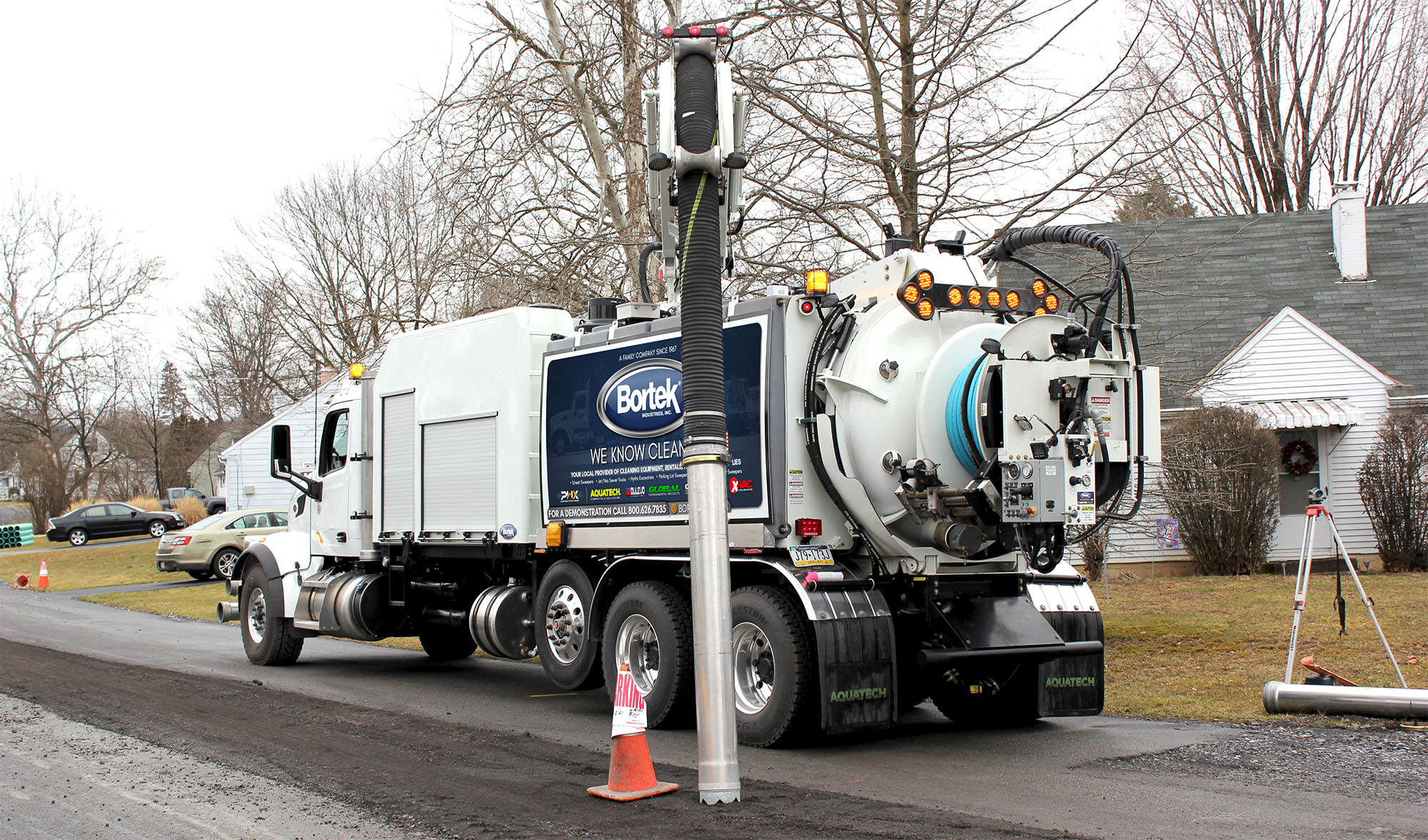 4000-5800 CFM and 18″-27″ Hg
Work With a Guardian On Your Side