The Aquatech Advantage.
It's no secret that there are a lot of sewer jet/vac cleaning trucks on the market. With plenty of designs and features that are repeated from company to company, it takes something special to stand out from the crowd. Aquatech and their vehicles do a great job of differentiating from their competition by adding a significant number of quality-of-life and performance features that aren't found elsewhere.
WHY TO CHOOSE AQUATECH:
Rear Hose Reel – Keep operators away from the hot and noisy engine with rear-mounted hose reel and control panel.
Single-Piece Boom Hose – Prevent paying to repair metal tubing worn down by high-speed debris. This hose is wire-reinforced and all one piece.
Center Drop Point – Debris gets dropped into the tank from above, so debris lands on debris instead of wearing down the tank walls.
Lifetime Warranty – Water tank and debris tank so tough, they're guaranteed for life.
Hydro Excavation Capable – Vacuum blower and water jetter are powerful enough for hydro excavation. Safely locate and dig around buried utilities!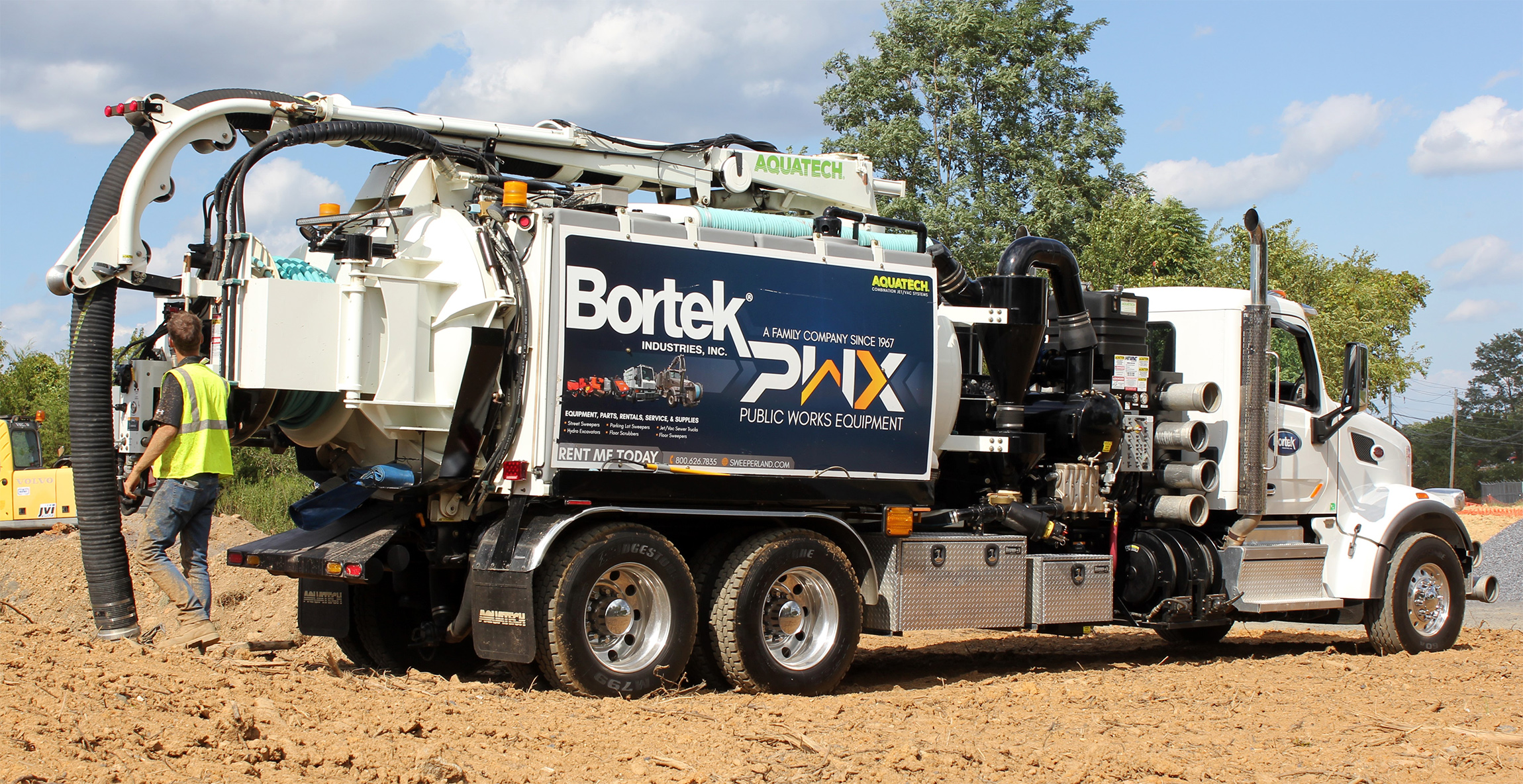 B-SERIES: 575, 875, 1,150, 1,450, or 1,700 gal
F-SERIES: 1,150, 1,450, or 1,700 gal
B-SERIES: 35-125 GPM and 0-3,000 psi
F-SERIES: 35-125 GPM and 0-3,000 psi
B-SERIES: Up to 1100ft of 1″ hose
F-SERIES: Up to 800ft of 1″ hose
B-SERIES: 6-15 yd3
F-SERIES: 10-15 yd3
Immediate Results.